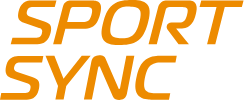 A One-stop Platform For The Management of Sport
SportSync is a game-changer for efficient sports organisation management, performance analysis and sport community engagement. It is a comprehensive and integrated solution for the management of sport data.
Coach / Athlete / NSAs Profile
Capture key information of individuals and organisations at a single location.
Coach Management (NROC)
Register or renew your NROC membership online. Update your coaching profile to improve employment opportunities!
Athlete Management (Carding)
Apply for carding to enjoy the additional support granted to National Athletes.
Competition / Results
Track your results and benchmark your performance with your regional and international counterparts.